We are Indigenous content creators, workshop facilitators and trainers, conference speakers, event openers and performers. Through partnerships and good relations, we provide skilled guidance and authentic experiences in alignment with Mino-Bimadziwin. Waaban Nang is a 100% Indigenous owned and operated, when you book with us you know that 100% of your funds are goin directly back into the Indigenous economy.
Our Services include:
consulting

workshop development

culturally safe Indigenous programming

training

referrals 

booking services for those who are seeking and providing Indigenous content and education
Some of our clients include :
community and religious organizations
jurisprudence entities
law enforcement
federal and provincial government 
public and private sectors 
educational institutions from elementary to university 
non-profit organizations
Our goal is to foster respectful relations for Indigenous and non-Indigenous learners. This includes ensuring local protocols are respected and implemented. Through partnerships and good relations, we provide skilled guidance and authentic experiences in alignment with Mino-Bimaadziwin. We are committed to embracing, lifting up and centering Indigenous voices while embracing that we are the experts in our own stories
Is Anishinaabe and member of Kitigan Zibi Anishinaabek First Nation. She is Algonquin (paternal) and Odawa and Ojibwe from Wiikwemkoong on her maternal side. She currently resides on the Dish with One Spoon Wampum, the territory of the Huron-Wendat, Petun, Seneca Haudenosaunee and the Ojibwe. She was born and raised on unceded Algonquin Territory. With a background in administrative law and business development, she has spent nearly half her life working in the Indigenous community in the areas of advocacy, education, reconciliation and helper. In the past 8 years she has been coordinating, showcasing, advocating through education and the arts, both online and in-person content for Indigenous awareness and Reconciliation. She is currently in receipt of direct mentorship for Indigenous based curriculum development rooted in anti-racism, decolonization and Indigenization with much of this content stemming from Indigenous protocol and knowledges. She is the founder of Waaban Nang Collective. 
"My biggest hope is that every single one of our people can see themselves as teachers and be respected as such.  I think that is the key to building up our families, communities and nations". She is Wolf Clan.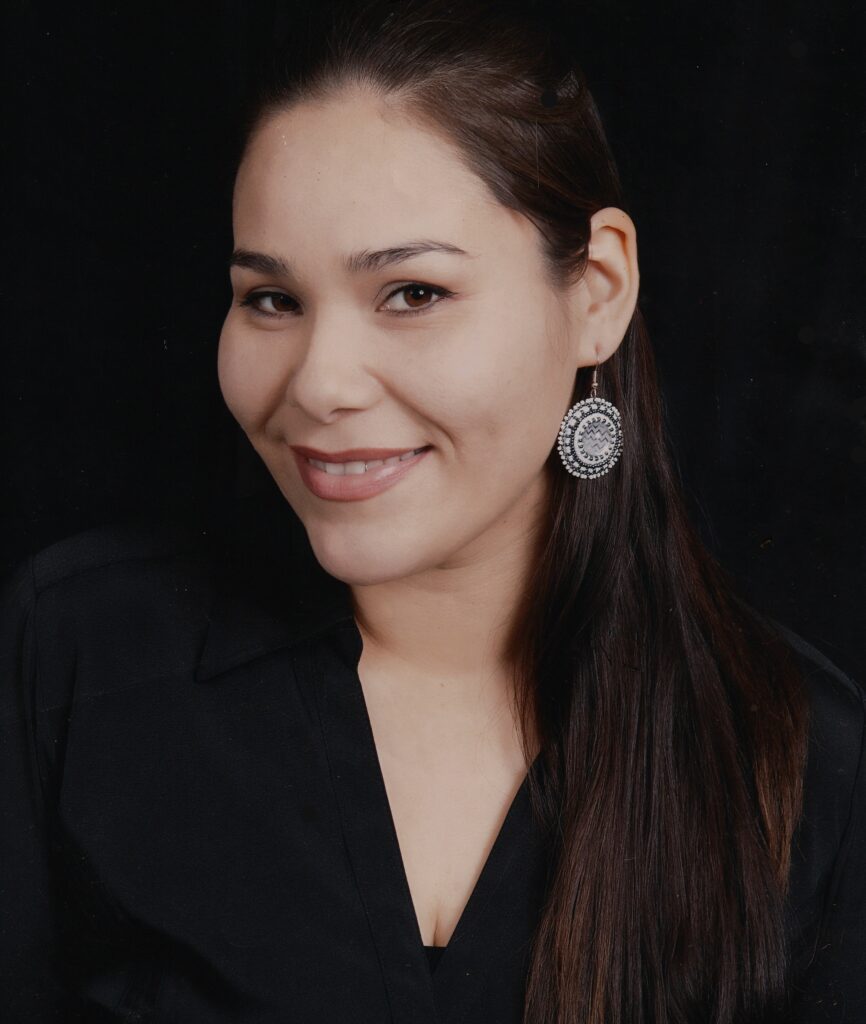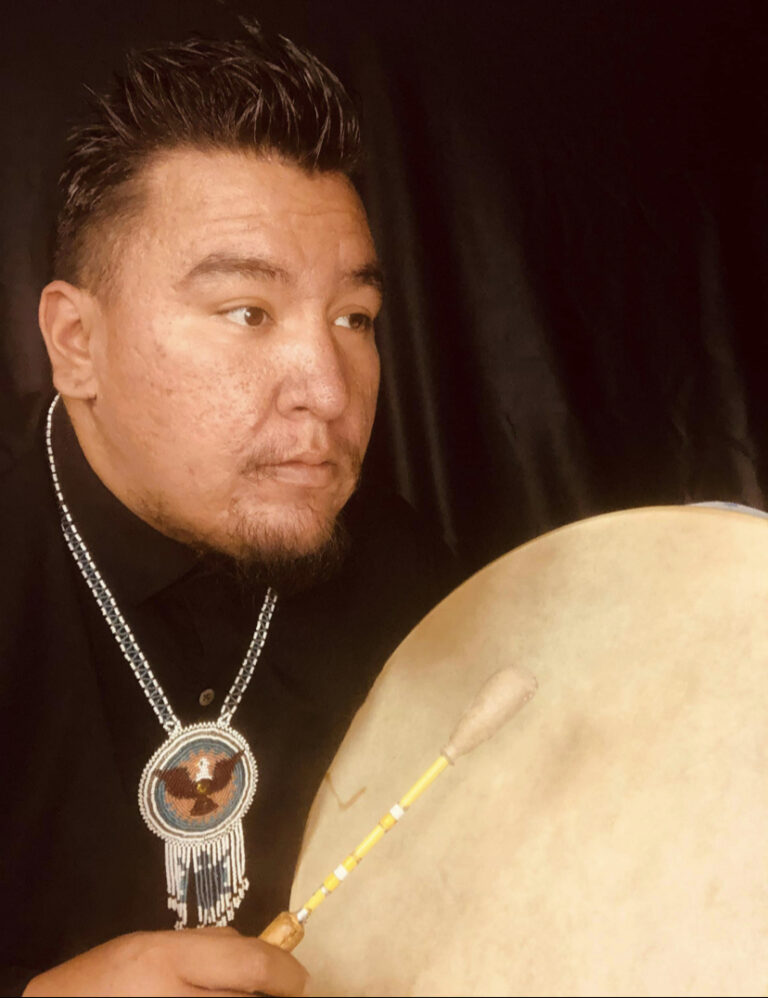 A proud Anishinaabe from Wiikwemkoong, Ontario, Canada. He is a two-spirit man who has been drumming and singing since he was a teenager. David is a known artist who has been representing First Nations people both nationally and internationally. He practices many styles of traditional indigenous music. He continues to sing every opportunity he can and loves to share his style.
Algonquin from Ktigan Zibi has a background in Social Work and Restorative Justice. She has counselled Indigenous people affected by colonial violence across Canada and prioritizes cultural safety and prevention. She is currently developing Indigenous specific behavioral therapy. She is trained and delivers Indigenous awareness workshops around Ontario and Quebec.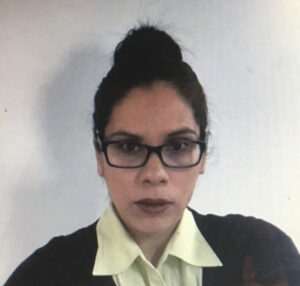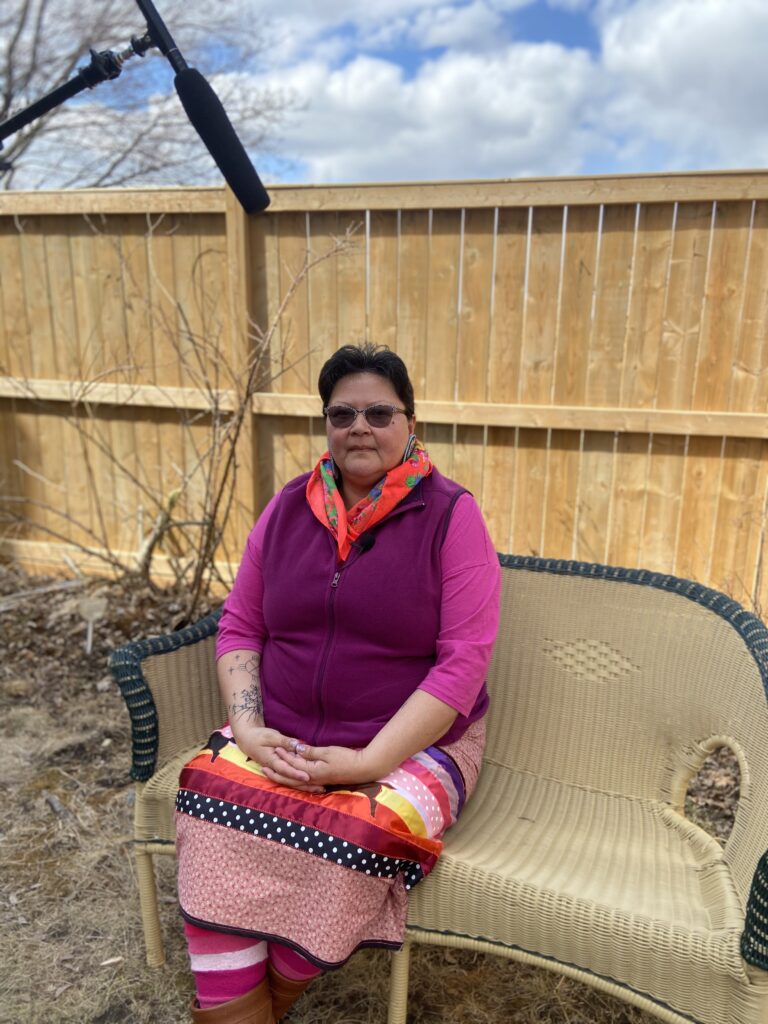 Elaine Kicknosway is proud to be Swampy Cree through her biological mother and Chippewa from her biological father's side. She is a member of Peter Ballantyne Cree Nation in Northern Saskatchewan, and if Wolf Clan. She is Sixties Scoop Survivor and is the cofounder of the Sixties Scoop Network established in 2015. Elaine returned home to her bio family, community relations and her bio mother in her late 20's. She has been long time community advocate in the areas of child welfare, MMIW2SG, healthy families, and Indigenous Wellness. Elaine is an Indigenous trauma informed Counsellor, a wedding officiant, Blanket Exercise facilitator since 2012 and trainer, and Indigenous full spectrum doula, Indigenous death Doula, Traditional dancer, singer, drummer and carrier of ceremonial teachings."
Teresa Snow-Paul is a member of the Stoney Iyethka Nakoda First Nation at Morley, AB. She is a member of the Goodstoney Band. Her given names are Pretty Eagle Woman and MiniThni Wiya (Cold Water Woman).  Her late parents are Doctor, Reverend Chief John Snow Senior and Alva Snow. On her paternal side she is Stoney Nakoda, and on her maternal side, Yuma Quechan. She has six siblings, as well as many traditional adopted family members. Her adopted parents are Cedric and Sissy Goodhouse, who are Lakota of Standing Rock, North Dakota. Teresa dances Women's butterfly fancy. She served as a Goodwill Ambassador with Princess titles she carried which include; Miss Nakoda, Miss Calgary Indian Friendship Sr. Princess and Miss Indian Nations IV. Teresa is the first Canadian to hold the title of Miss Indian Nations IV. Miss Indian Nations pageant is based out of United Tribes Cultural College at Bismark, North Dakota. U.S.A. Through dancing, Teresa has been able to travel, showcasing First Nation Culture and Dance. She holds a Criminology Diploma from MRU. A Women's Crisis Worker Counseling Certificate from Portage College. She completed the CAT, ACT & TOT programs at Nechi Institute. She is a Certified Level 1 Life Skills Coach. She has many certificates and training relating to domestic and family violence, parenting and trauma training. Teresa was an offsite contract, traveling delivering courses on Addictions which uses a combination of Western and Indigenous Ideology. Most recently, Her work has been made into podcasts for northern Indigenous communities in Ontario during the pandemic to bring about knowledge regarding Mental Health. Teresa works implementing a holistic ideology, resonating  that we are all connected and related.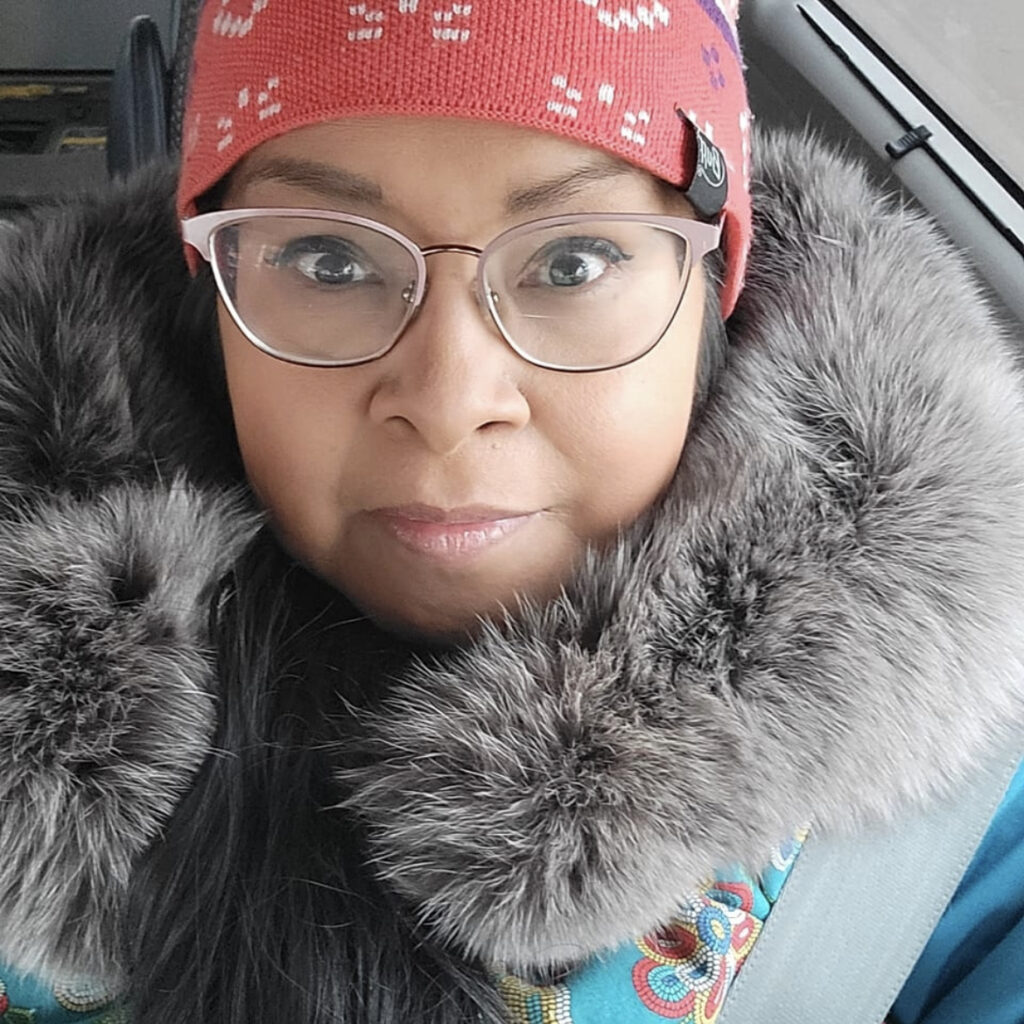 Tom Snow is a lethka Nakoda (Stoney, Assiniboine) from the Stoney Indian Reserve in Morley, Alberta. He has been a Facilitator of Traditional Nakoda Teachings and Ceremonies across Alberta, Saskatchewan, BC and Montana. He managed a Child Services business for 11 years where he provided language instruction, family reunification. He developed a Wellness program for the Wesley First Nation before coming to Bentarrow Traditional Healing Society in Edmonton. Here he continued as an Elder reintroducing Families to their own cultural practices and teaching the Nakoda (Stoney, Assiniboine) language. He has created a 96 page presentation on Historical Trauma . He was a contributing member to Alberta Child Services Youth Suicide Prevention Policy. Tom was also involved with the Kihciy Askiy Edmonton project as part of the Elders group, planning a place in Edmonton for Indigenous people to Gather for Ceremonies, Education and Culture.
 Ashley Brooks holds a bachelor's degree in communications and public Policy and is currently enrolled in an Interdisciplinary Master of Arts in Peace & Reconciliation studies at the University of Maine. Much of her work experience and unique skillset includes being well versed in Indigenous history and reconciliation work as it applies across sectors.
 Ashley has been a practicing facilitator in the in-person and virtual blanket exercise for many years and has since worked with and trained various organizations and their participants across Canada, and into the United States. Much of her skillset includes assisting organizations and allies with best practices surrounding how to promote reconciliation in the workplace, education, and healthcare. And guiding allies to resources that help them on their journey to independent and collective education on Indigenous peoples in Canada and their collective history and past harms.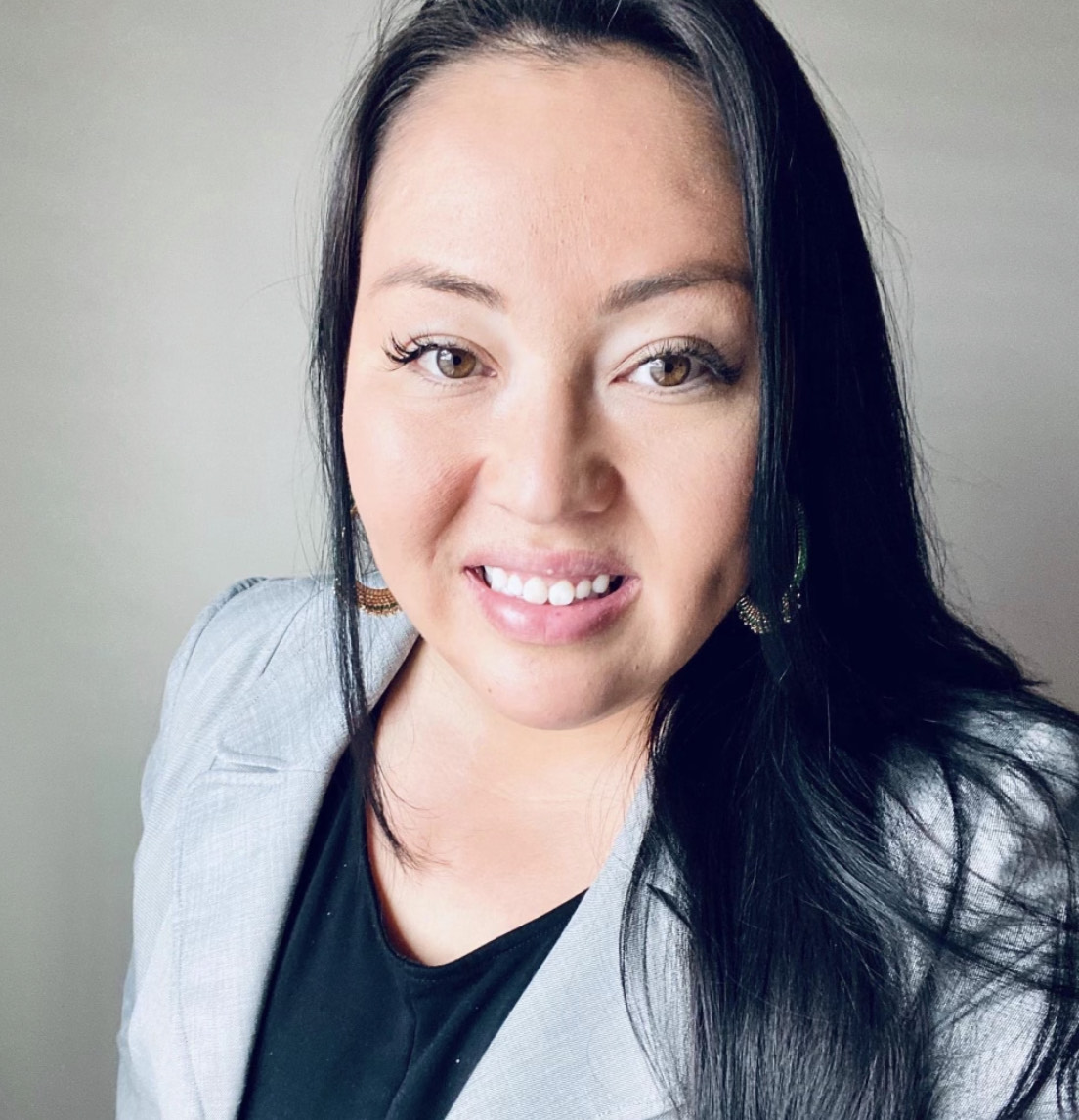 Biimskwaa Niibiish (Turning Leaf) also known as Cynthia Bell from the Loon Clan, originally from Turtle Island, however, through colonial constructs of reservations, her family are now members of the Wiikwemkoong Unceded Indian Reserve. She has been working with her community in many capacities over the past 26 years.
She worked as the Cultural Programmer for Wiikwemkoong over 15 years, supporting revitalization of culture and language. She created, planned and implemented a community-based language strategy, through collaboration with community members, businesses and organizations.
She has supported youth to understand the importance of culture and language through ceremonies and learning resources. She strongly advocates for youth.
Through roles of Cultural Programmer, Executive Assistant and Youth Mental Health & Addictions Program Manager with the NCCT . She has helped youth voice their own needs. Since September 2018, Cynthia supported the youth to create its own agency called ENAGB where she is currently the Executive Director. She works alongside a 10-member board (60% youth) and an 8 member youth council, the first of its kind in the GTA and in the province. Youth now have their own social agency that supports Mental Health and Addictions and is led by these remarkable and knowledgeable youth. She facilitates workshops to suite your needs.
She also sells language based dolls.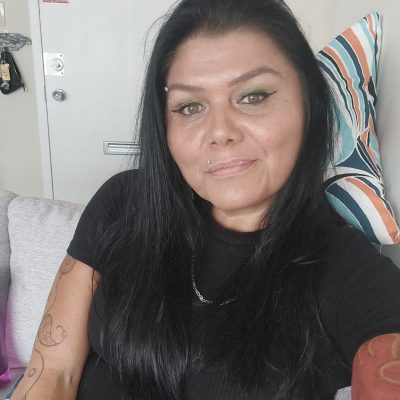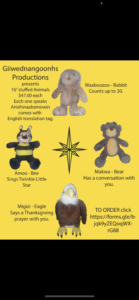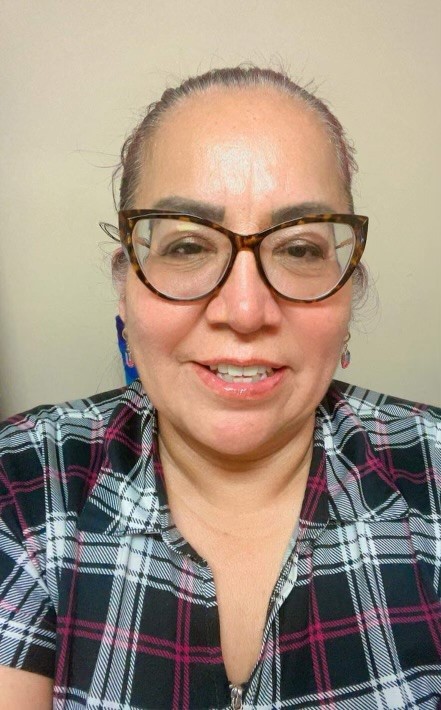 Giwed' no kwe (Northwind-Woman) is wolf Clan an "Odawa" from The Wikwemikong Unceded Indian Reserve. She speaks Anishnabemowin (Ojibway) Vivian Roy Graduated from
"Sault College of the Applied Arts" with a Certificate in Addictions Counselling and a certified
Life Skills Coach and Trainer. She graduated from Laurentian University with (Cum Laude) Holding a Bachelor of Social Work she is also a graduate from Wilfred Laurier University holding a "Master of Social Work" degree and is a Registered Social Worker.
Vivian currently works with First Nation communities around Grief, specializing in adolescent / adult grief counseling.
Vivian' work is all culturally based, using Anishnaabemowin teachings. Teaching about stages of grief, types of grief, grief circles, blanket exercise in working with traditional medicines, Land base activities and ceremonies. Ex: "Spiritual feasts" cedar baths, opening and closing prayers
In Vivian' spare time she likes to dance, bead, and do quill work, which she finds very therapeutic.
Vivian teaches quillwork using different techniques.